Physical Cloud
The first cloud storage system that fits on your desk.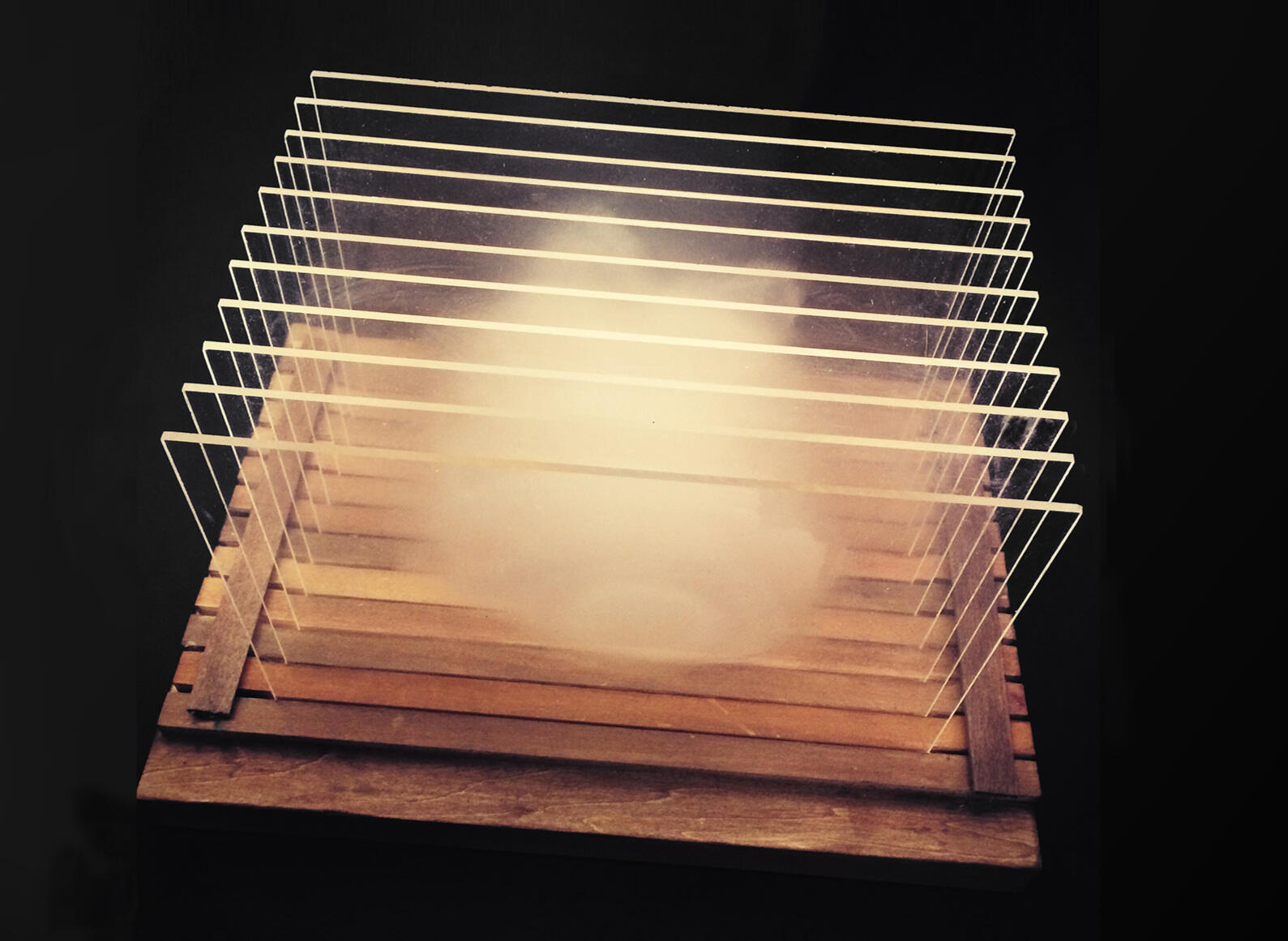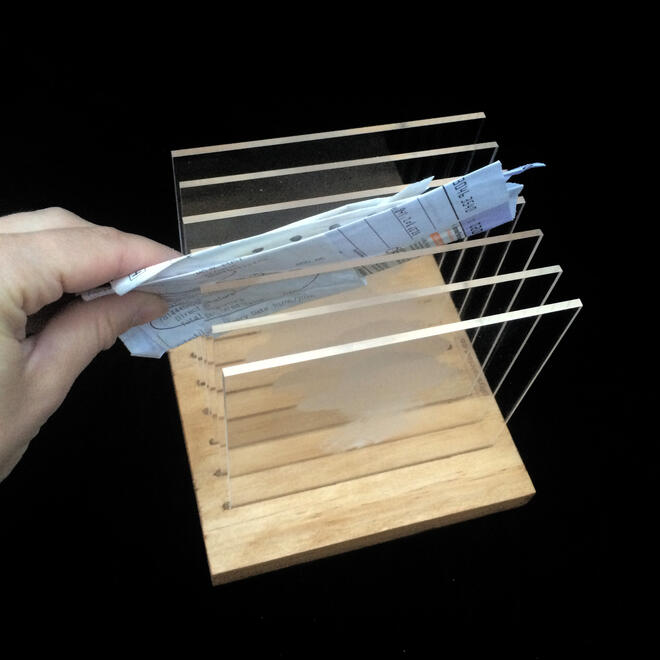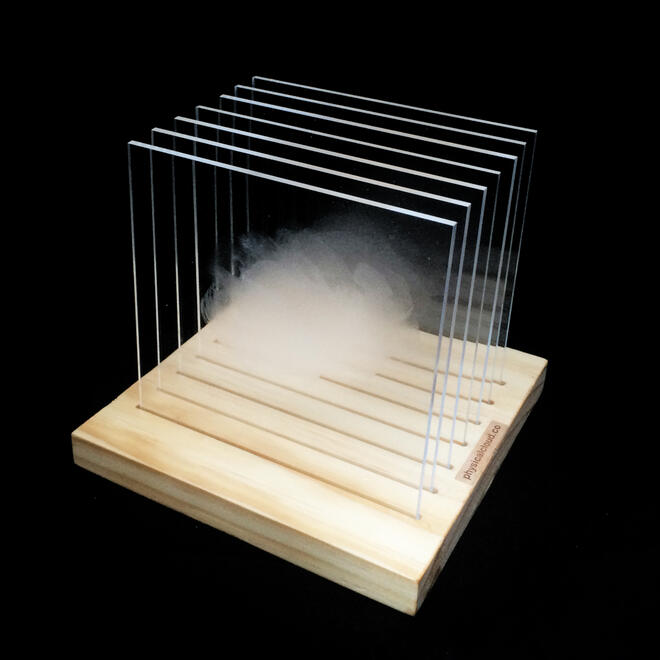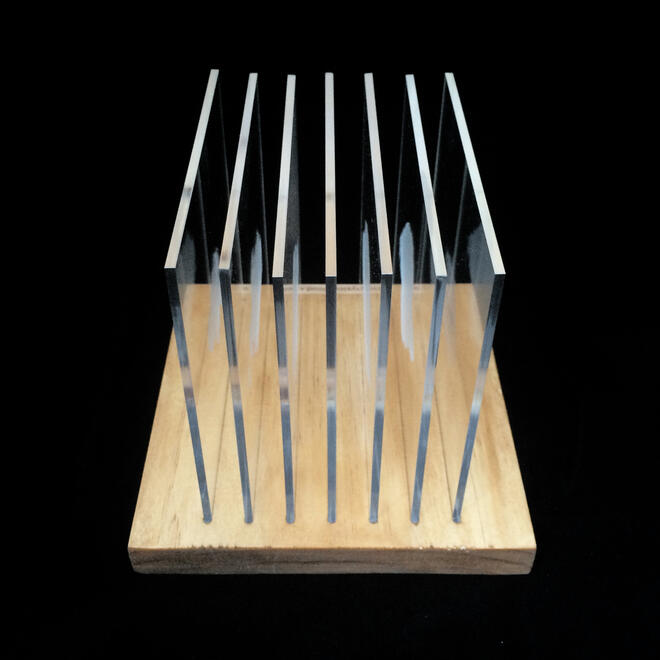 We've created a physical desktop-sized cloud that functions as a file folder / storage unit. When there's nothing in it, there's an optical illusion of a floating cloud. When objects are placed in it, they appear to be floating in that cloud.

Each cloud is a unique optical illusion hand-made out of polycarbonate planes, acetone, and wood in our studio in San Francisco. To create branded clouds, we will print your logo on the wood base. For larger volume brand-emblazoned requests, we can laser-etch your logo. We can also make customized clouds out of other materials such as metal and glass upon request.
---
---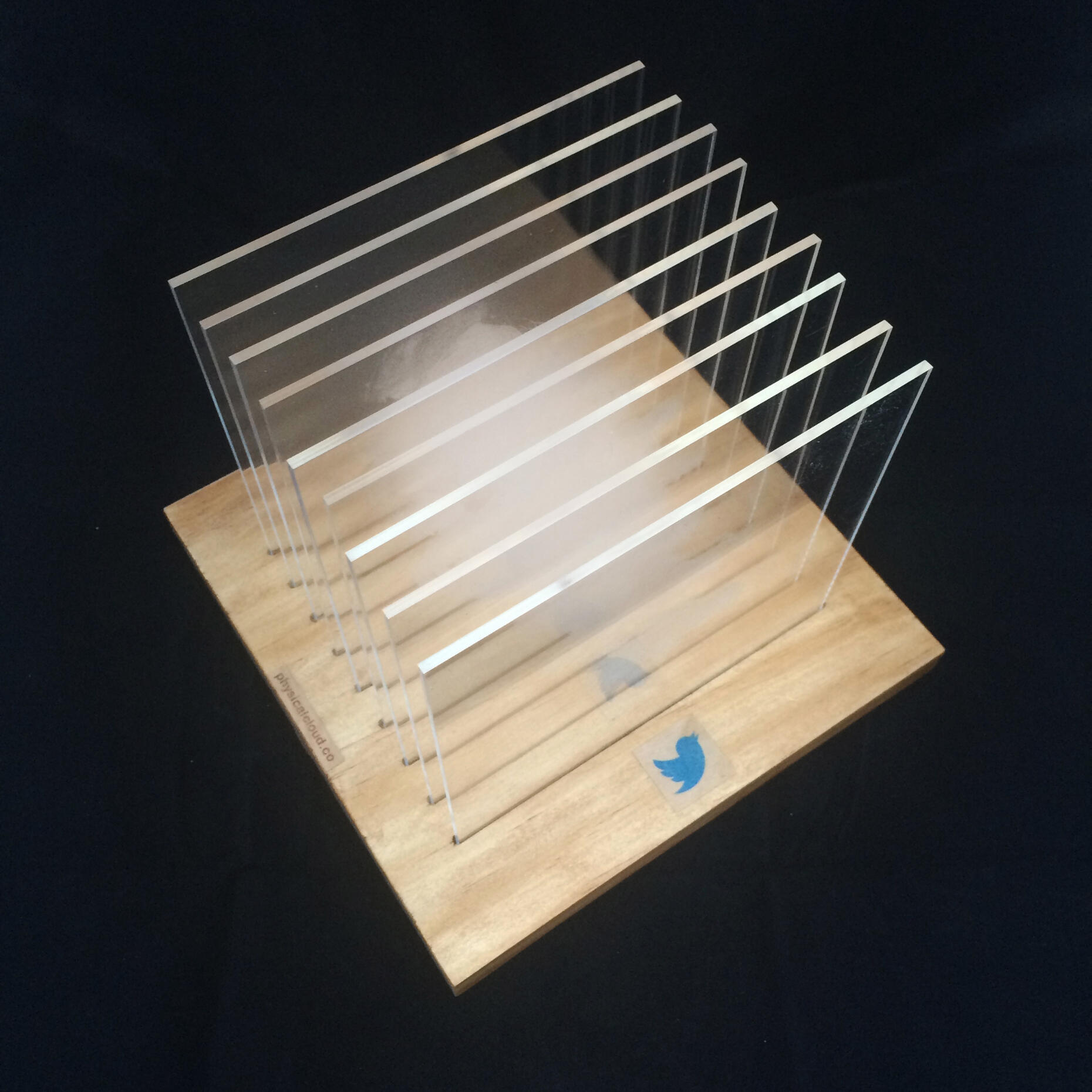 ---
Customizations
We can stain or paint the base of the cloud any color and add a logo. We created clouds for Amazon Web Services which were presented as trophies to the AWS Community Heroes at re:Invent.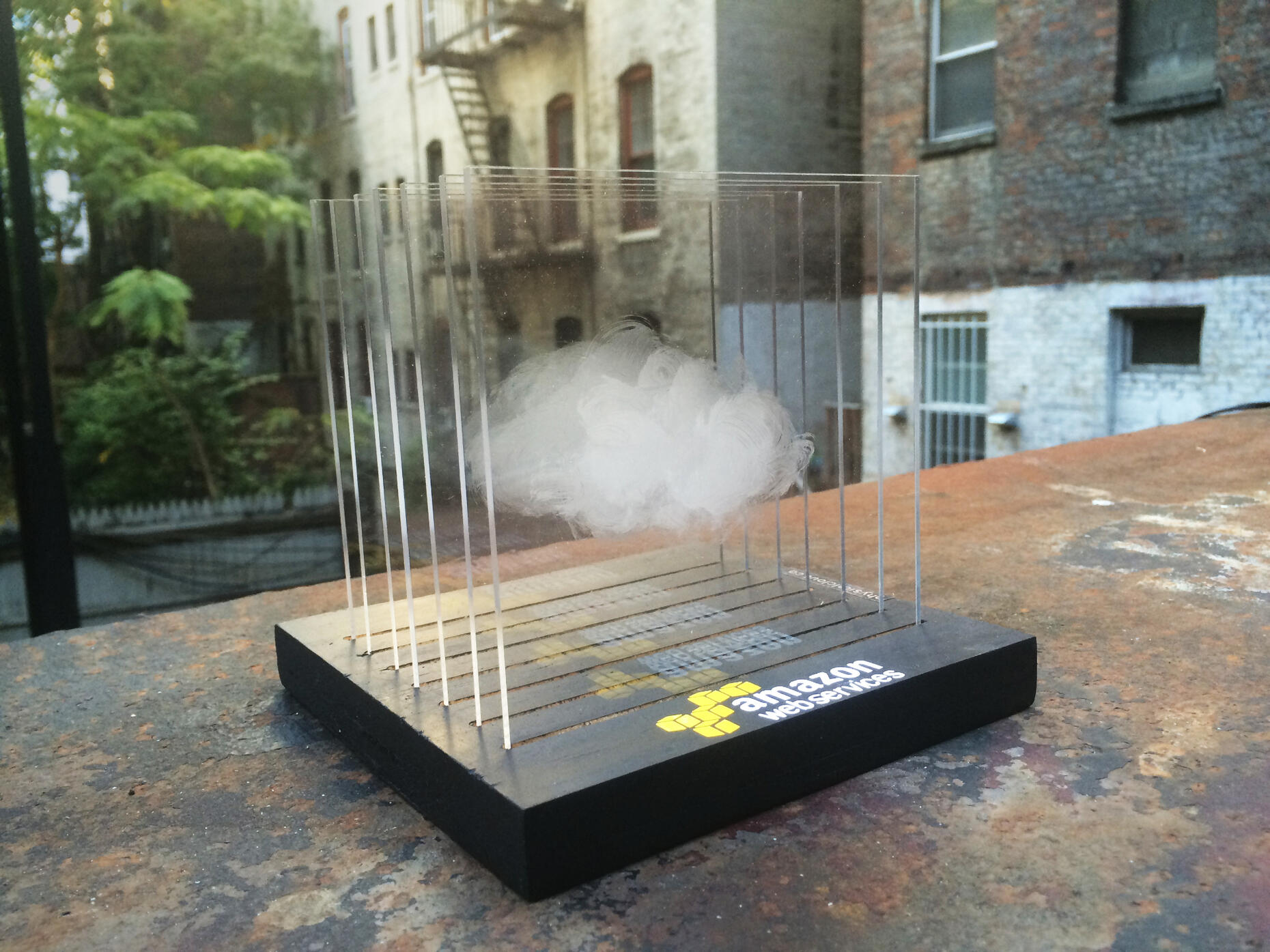 We can also build your cloud with a high-resolution image on the base. We were commissioned a piece for a NASA researcher, using a satellite image of melting sea ice.
---
Clients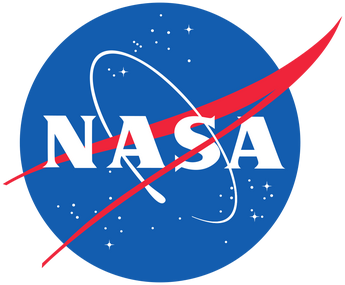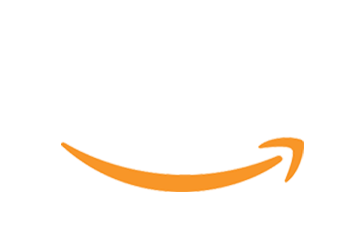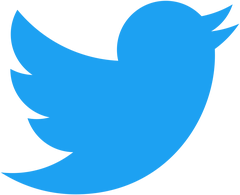 ---
Get a Physical Cloud
---
Living in the digital age doesn't eliminate the need to have scraps of physical information on your desks or tables. With the physical cloud, you can take your paper clutter and also store it in the cloud. This object is also beautiful without anything in it, as the cloud itself. It's engaging, striking, and will inspire a moment of wonder in what may be an ordinary setting.

We're very excited to put the clouds in homes and offices to create a physical cloud infrastructure.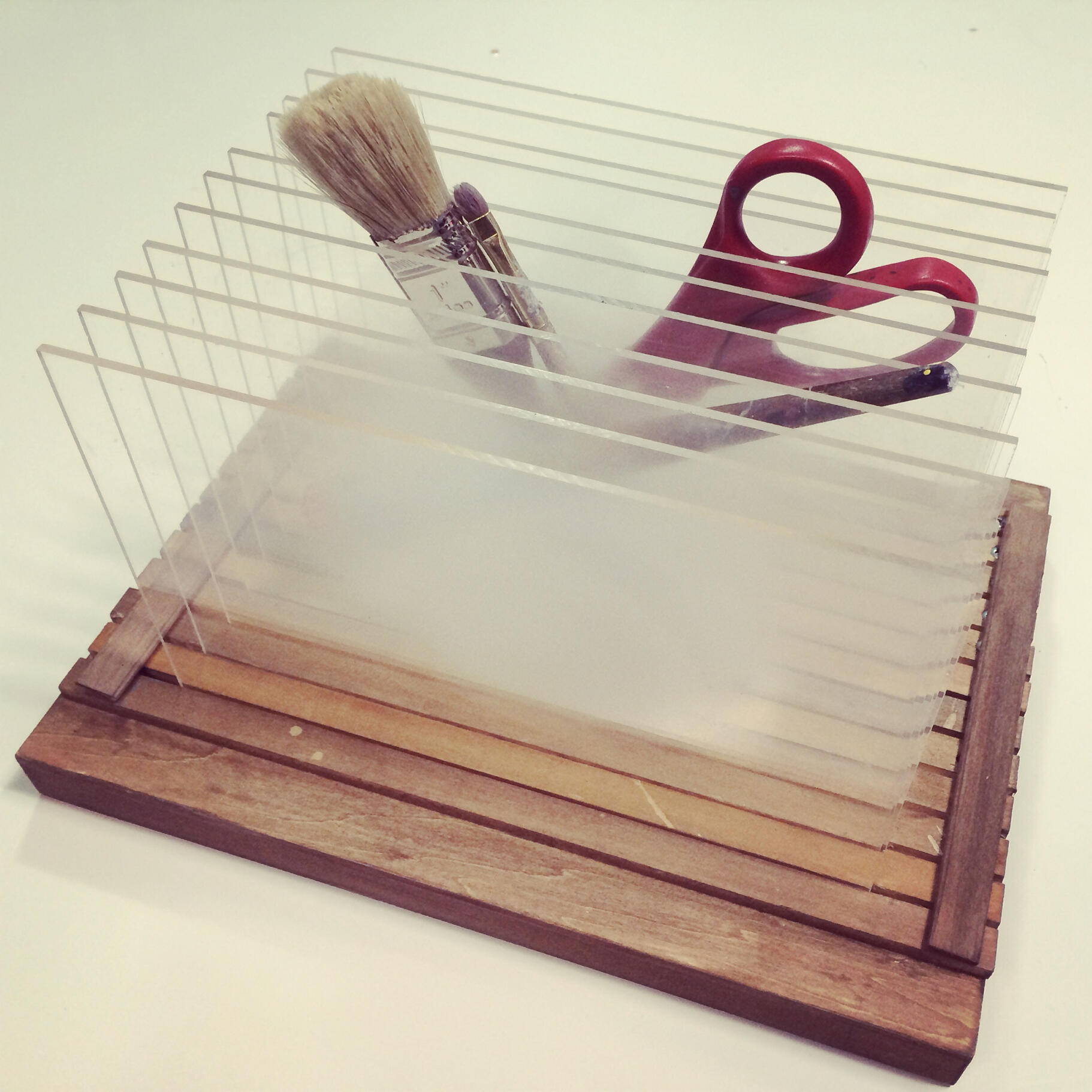 ---
Press
"You are Not Going to Believe The Latest Entry into the Cloud Storage Wars" - Alleywatch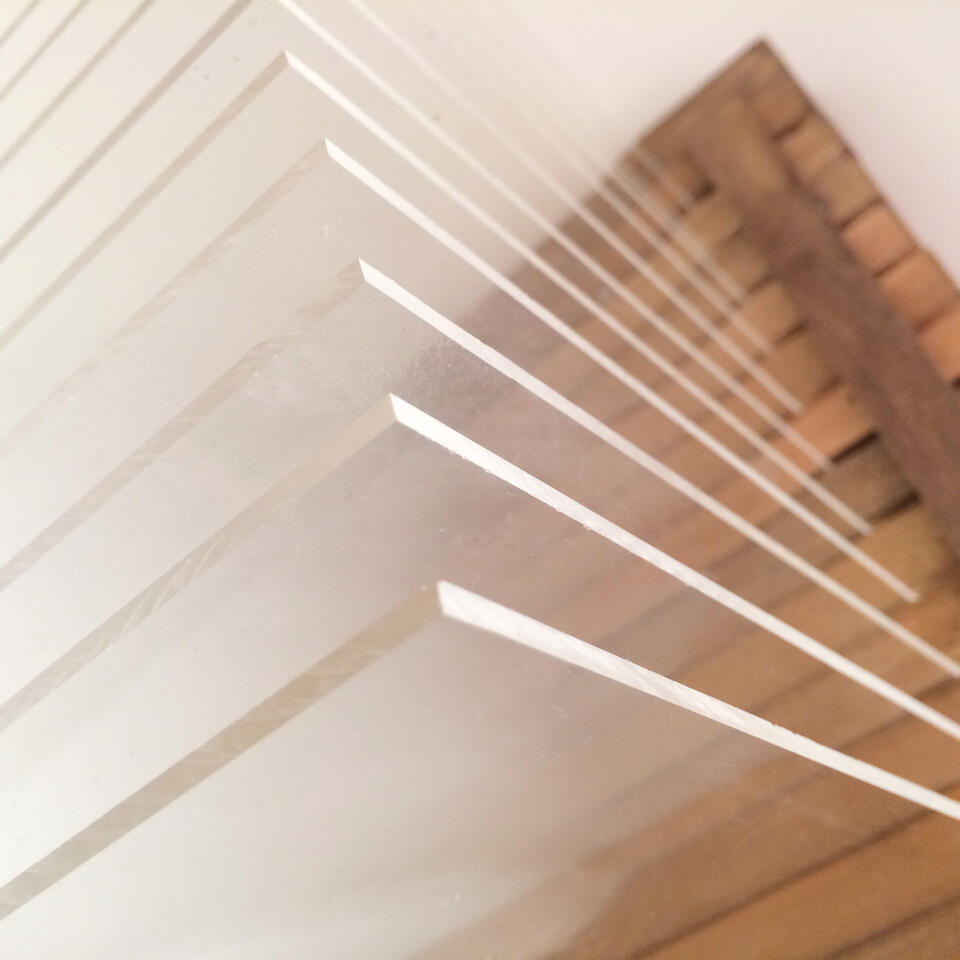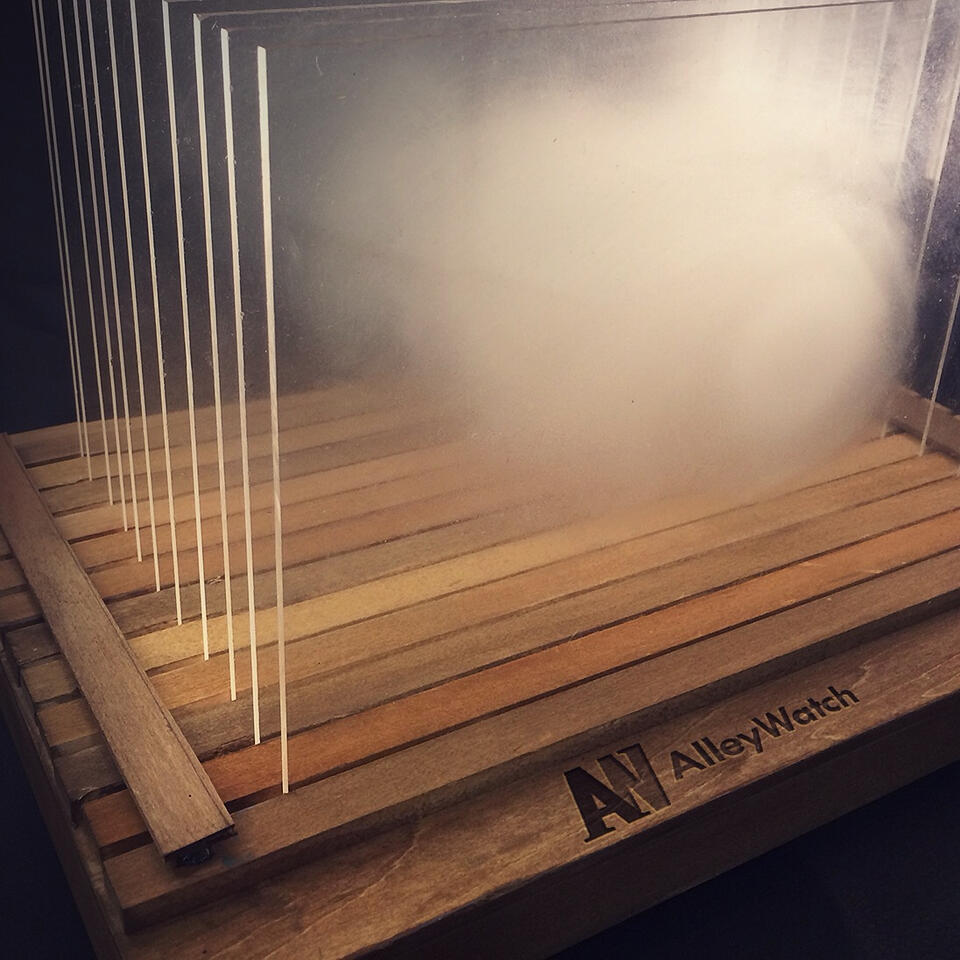 A project by Danielle Baskin.

e: contact@djbask.in